Additional Speakers
NOTE: WLA members who are conference presenters are not included in this listing. Nevertheless, their participation is critical to the success of our conference, and we thank them! For contact information, members may consult the online directory at http://wla.memberclicks.net/.
Silvia Acevedo is a television personality and former news reporter and anchor who has spent many years reporting objective fact. She has interviewed presidential candidates, covered national and international stories, and given breaking news reports for CNN and local television and radio stations around the country. She also occasionally guest hosts a television morning talk show for a local NBC affiliate. Roman gods, however, have been curiously absent during this time, so Silvia decided to put fiction – especially mythology – back into her life.

The result is her debut novel, God Awful Loser, in which Silvia deftly weaves vignettes of ancient myth with a wholly new and laugh-out-loud story for the modern age. The gods have never been so mistreated.
Silvia lives with her husband, Jeff Miracola, who is an accomplished fantasy illustrator and children's book artist, and their children just outside of Milwaukee.
Find her at www.silviaacevedo.com
Steve Albini is the owner and Recording Engineer at Electrical Audio in Chicago, IL. He designed Electrical Audio and moved his home studio, where he recorded for over 10 years, there in 1997. A Montana native and graduate of Northwestern University with a degree in journalism, Steve has made over 1000 records by over 1000 bands.
Original illustration, courtesy of Danny Martin.
http://dannymartinart.com/
Elizabeth (Lizzy) Baus is the Cataloging & Metadata Training Coordinator for Minitex, located in Minneapolis, MN. Previously she was the Cataloging/Metadata Librarian at Cardinal Stritch University in Milwaukee, WI after earning an MLIS and a Master's degree in Language, Literature, and Translation from the University of Wisconsin-Milwaukee in 2012.
Lizzy enjoys crossword puzzles and long bike rides with her husband.
Valerie Biel's love for travel inspires her novels for teens and tweens. When she's not writing or traveling, she's wrangling her overgrown garden and doing publicity work for the local community theatre. She's a graduate of the University of Wisconsin with degrees in journalism and political science and lives in the Madison area with her husband and three children—who often provide her with new story ideas whether they mean to or not. Her debut novel, Circle of Nine: Beltany, is a semi-finalist in the Kindle Book Awards and has been honored as a finalist in a nationwide Young Adult Novel Discovery Contest. The story follows the path of fifteen-year-old Brigit Quinn as she learns she's descended from a legendary Celtic tribe that serves as guardian of the ancient stone circles of Ireland.
Bradd Brown has been helping communities realize their vision for library services for more than 20 years and with 30+ libraries in his portfolio, he is deeply immersed in best practices for library design. Notable projects include the new Cedar Rapids Public Library, which was recognized with a 2015 AIA/ALA Design Award and a 2014 IIDA/ALA Award; and the award-winning restoration of Dubuque, Iowa's Carnegie-Stout Public Library. Past talks include "Next Generation Libraries," Library Journal's Design Institute, Salt Lake City, UT; "Next Generation Libraries Lightning Talk," Wisconsin Library Association, October 2014; "Commons x3 Academic, Public and School Library Commons," Library Journal Webinar, November 2014; "Bringing Older Buildings into a New Age or Building Anew" Panel Discussion, Library Journal's Design Institute, St. Louis, MO; "Design Challenge: Exploring Co-Location" Library Journal's Design Institute, St. Louis, MO; "Designing Your Library for Interactivity," Library Journal Webinar, November 2013.
Nickolas Butler was born in Allentown, Pennsylvania, raised in Eau Claire, Wisconsin, and educated at the University of Wisconsin-Madison and the University of Iowa Writer's Workshop. He is the author of the internationally-best selling novel Shotgun Lovesongs and a collection of short stories entitled, Beneath the Bonfire. He is the winner of France's prestigious PAGE Prix America, the 2014 Great Lakes Great Reads Award, the 2014 Midwest Independent Booksellers Award, the 2015 Wisconsin Library Association Literary Award, the 2015 UW-Whitewater Chancellor's Regional Literary Award, and has been long-listed for the 2014 Flaherty Dunnan Award for First Novel and short-listed for France's FNAC Prix. Along the way, he has worked as: a Burger King maintenance man, a tutor, a telemarketer, a hot-dog vendor, an innkeeper (twice), an office manager, a coffee roaster, a liquor store clerk and an author escort. His itinerant work includes: potato harvester, grape picker and Christmas tree axe-man. His short stories, poetry and non-fiction have appeared in: Ploughshares, The Kenyon Review Online, The Lumberyard, The Christian Science Monitor, Narrative, Sixth Finch and several other publications.
He lives on sixteen acres of land in rural Wisconsin adjacent to a buffalo farm. He is married and has two children.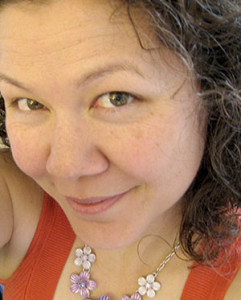 Crystal Chan grew up as a mixed-race kid in the middle of the Wisconsin cornfields and has been trying to find her place in the world ever since. Over time, she found that her heart lies in public speaking, performing and, ultimately, writing. She has given talks and workshops across the country; facilitated discussion groups at national conferences; is a professional storyteller for children and adults alike; and is a regular contributor to Wisconsin Public Radio.
In Chicago, where Crystal now lives, you will find her biking along the city streets and talking to her pet turtle. Bird is her first novel and is published in ten countries.
Steven Conway is an active member of DeWitt's government relations practice group. He represents healthcare, business and educational clients with legislative and State agency regulatory issues. His primary focus involves the hands-on, intensive work necessary to develop and successfully pass legislative bills into law. Steven has also developed expertise with the Governor's Office including appointments to Boards, Councils and Advisory bodies by the Governor.
Steven has worked very hard to develop and maintain strong personal relationships with key legislative leaders through years of consistent "boots on the ground," back-in-the-districts efforts. In fact, his efforts were noted in a front page Milwaukee Journal Sentinel newspaper article during the last election cycle.
A relentless advocate for his clients, his successful representations include the development of a healthcare coalition to obtain the passage of positive legislation for multiple state healthcare associations. He has also successfully passed specific business related legislation that assisted national retail and manufacturing companies.

Adam Erdmann is the Development Officer at the Wisconsin Alumni Research Foundation (WARF) and is the contact person for libraries and other organizations participating in the Wisconsin Science Festival.
Zachary Howe was raised in Madison, WI, by his single mother, an amazing woman who made great sacrifices to raise him and his sister. When he was ten, Zachary's mom enrolled him in the Big Brothers/Big Sisters program, where he met Charlie, who remains a Big Brother and mentor to this day. Zachary went on to earn his English degree from the University of Wisconsin and lives in Madison with his fiancée, Jody, and their boxer, Mick.
Zachary is currently working on the second installment of The Heir of Olympus series, The Heir of Olympus and the War for Hades.

Jillian Jacklin completed her 500-hour certification in Alignment Yoga in October 2014. Also a Ph.D. candidate in the Department of History at UW-Madison, the intellectual trajectory of the Alignment philosophy has allowed her the opportunity to fuse her passion for yoga with her academic interests. Celebrating the revolutionary potential of yoga, Jillian encourages practitioners to develop strategies for cultivating healthy relationships in their everyday lives through collective breath and physical movement.
Tomas A. Lipinski is the Dean of the University of Wisconsin-Milwaukee School of Information Studies. Professor Lipinski has worked in a variety of legal settings including the private, public and non-profit sectors. He teaches, researches and speaks frequently on various topics within the areas of information law and policy, especially copyright, free speech and privacy issues in schools and libraries. He is the author of numerous articles and book chapters. He is a national leader in copyright education, developing and teaching online continuing education courses for both ACRL and the University of Maryland University College, chairs both the American Library Association-Office of Information Technology Policy, Copyright Education Subcommittee and the Association of College and Research Libraries, Copyright Discussion Group, and is a member of the International Federation of Library Associations, Copyright and Other Legal Matters Committee.
Julie Mata grew up in Barrington, Illinois, and always loved reading and writing. She penned her first story at age six, entitled Charlotte the Horse, and was thrilled when it received a starred review from her mother. Julie was the champion four-square player during recess at Grove Avenue Elementary School, probably because she was very short and could get all those tricky low balls. She took horseback riding lessons during her middle school years and learned how to jump fences (do NOT close your eyes). And she beat her high school ceramics teachers in several hotly contested ping-pong matches.
After graduating from Oberlin College with a B.A. in English Literature, Julie worked as a reporter and part-time dee-jay at a country radio station in Colorado. She went back to school and received a masters degree in broadcast journalism from Northwestern University. Julie landed a job as a TV reporter, where she covered everything from murder trials to pig races at the county fair. She has also worked as a news producer and freelance writer.
Currently, Julie and her husband own a video production company in Wisconsin. She loves going to the movies, traveling, reading, writing, gardening and having amazing adventures.

Gina Millsap is the chief executive officer of the Topeka & Shawnee County Public Library. She leads an organization of 200 employees serving a library-loving community of 179,000. She served as the director of the Ames (Iowa) Public Library and at the Daniel Boone Public Library prior to making Kansas her home. She has worked in libraries for 40 years and received her Masters of Library Science from the University of Missouri, in the previous century.
Her degree may be an antique, but her outlook isn't; she's been recognized as a Library Journal Mover and Shaker and is Past President of the Library Leadership and Management Association, a division of the American Library Association. She currently serves as chair of the ALA Committee on Library Advocacy and on the boards of Lyrasis, an organization that serves libraries through purchasing consulting and continuing education, and the Public Library Association Board of Directors. She is immediate past chair of Heartland Visioning, the strategic planning process for the Topeka and Shawnee County community. She is currently serving as the Co-chair of the Topeka and Shawnee County Community Broadband Planning Project.
She also ran (and lost) for American Library Association president, so she's not afraid to take risks and always thinks no means "for now." She presents and writes on a variety of topics, including community leadership and engagement, market segmentation, public library trustee education, 21st century librarianship, library advocacy and process improvement and is an experienced facilitator for library and community groups.

Randa Noble is an independent motivational speaker, staff trainer and not-for-profit board trainer/consultant. She holds a Bachelor of Science degree in journalism from the University of Kansas and has over 40 years of management experience in both for-profit and nonprofit arenas. Her experience includes fifteen years with Rockford Rescue Mission, where she served as Director of Development, and twelve years as Vice President for Rockford Valley Credit Union in Loves Park, IL, where she was responsible for staff training, business development and marketing. She also co-owned two service related businesses, worked for the editorial staff of DECISION Magazine (Billy Graham Evangelistic Association, Minneapolis, MN), and was in retail management with Dayton-Hudson and Target in Minneapolis.
Randa conducts customer service training for Highland Community College's Business Institute, Freeport, IL; Rockford University's Center for Nonprofit Excellence (NICNE), Rockford, IL; Visit Beloit, Beloit, WI; Rockford Convention and Visitors Bureau, Rockford, IL. She is also a consultant for nonprofits with NICNE. In addition, Noble has been a contributing writer to Rescue magazine, (Association of Gospel Rescue Missions) and The Voice (Rockford Chamber of Commerce), has served on numerous boards in the Rockford, Illinois area, and has been the recipient of Rockford YWCA's Nonprofit Management award, WQFL-WGSL Radio's Citizen of the Year and the Dale Carnegie Highest Achievement Award.

Kathleen A. Paris, Ph.D., Author, Speaker and Consultant, provides management and strategic planning consulting in higher education and health care. In addition to work on the US mainland, she has consulted in Guam, The Virgin Islands, Canada, Cyprus and the UK. Paris also holds the title of consultant, distinguished, emeritus from the Office of Quality Improvement, UW-Madison.
Paris is on the faculty of the University of Wisconsin System Statewide Leadership Program. Among the books she has authored are Staying Healthy in Sick Organizations: The Clover Practice™ (2008) and Bringing Your Strategic Plan to Life: A Guide for Public Agencies and Nonprofits (2011).
Paris holds a Ph.D. in Educational Administration from UW-Madison and has served as a lecturer on the Madison campus in the Department of Educational Leadership and Policy Analysis. She is currently serving in an interim leadership position at Madison College.
Mindy Sorg leads the interior design and library planning groups at OPN. She has a deep resume of projects including award-winning work for libraries, corporate and higher education clients. Her ability to make connections and to design unique, inviting and highly-functional spaces makes her a highly-sought-after designer. She served as the interior designer for Cedar Rapids Public Library, Carnegie-Stout Public Library and Moline Public Library. Past talks include: "Design Challenge: Exploring Co-Location," Library Journal's Design Institute, St. Louis, MO; "Design Challenge: Bringing Historic Libraries into the 21st Century," Library Journal's Design Institute, Salt Lake City, UT; "Next Generation Libraries" Lightning Talk, Wisconsin Library Association, October 2014.
Duncan Tonatiuh is the author and illustrator of five picture books: Dear Primo, Diego Rivera His World and Ours, Pancho Rabbit and the Coyote, Separate Is Never Equal and Funny Bones. He has received multiple awards and honorable mentions for his books, among them the Pura Belpré medal, the Tomás Rivera Mexican-American Children's Book award, the Américas Award and the Jane Addams Children's Book Award.
Duncan grew up in San Miguel de Allende, a small city in central Mexico. He attended high school in the US and he graduated from Parsons School of Design in New York City. His work is inspired by the ancient art of Mexico, particularly that of the Mixtec codex. His aim is to create images and stories that honor the past, but that are relevant to children nowadays.

http://www.duncantonatiuh.com/
Wayne A. Wiegand is F. William Summers Professor of Library and Information Studies Emeritus at Florida State University, and former Director of the Florida Book Awards. As author and editor of many books (including Irrepressible Reformer: A Biography of Melvil Dewey) and over one hundred scholarly articles, he is often referred to as the "Dean of American library historians." In 2008-9 he was a National Endowment for the Humanities Fellow to support research on his forthcoming book, Part of Our Lives: A People's History of the American Public Library. He currently lives in California's Bay Area.